Recently I went shopping and there was a kind of item that being displayed on most of the fashion stores. Maybe you think that kind of item must be some basic styles: T-shirt, jeans, etc. Actually, it is an element that won't be given a good prospect by publicity in past years, but it suddenly becomes a frantic popular icon in this year. That element is "floral".
People would definitely say "NO", "Mmhh" to floral, not even mention to put the floral on. That's because most people have a mysterious strong feeling toward floral that normal people couldn't even handle it properly. That feeling is rural style.
But now I have to claim to you guys that floral already recurrence to fashion world, and it would surely become one of the top 5 elements that is worthwhile buying this year.
Here you may have a question: why I call it recurrence? Actually, floral was a super-hot design during 1960s to 1970s, and it would be very easy for you to read the floral dresses on most fashion magazines.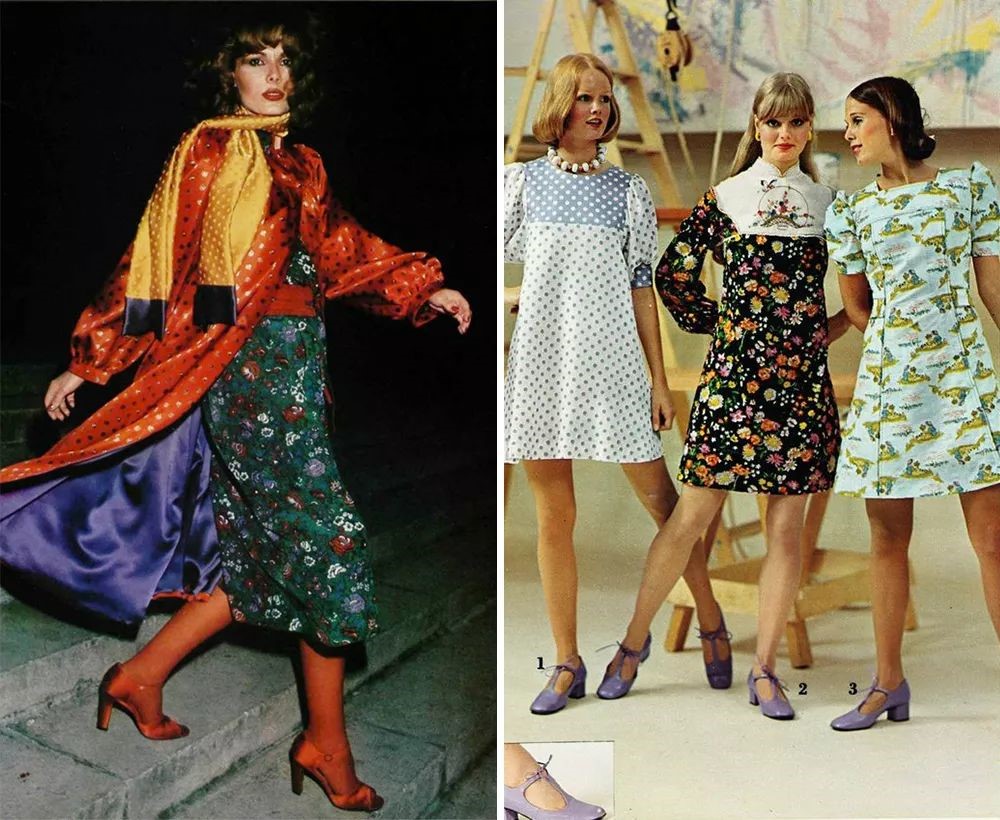 Putting on the floral dress and hang out with confidantes would be girls privilege.
Also, there are a multitude of floral elements on those movies which setting the background within that period of time. Do you still remember the movie Growing Up? We can see this purple floral dress in its posters. Frankly, it is still super elegant even we put that dress on right now.
At the same time, there are two fashion shows that released many floral items, which are different from the fancy dresses in people's impression, these dresses are brilliant!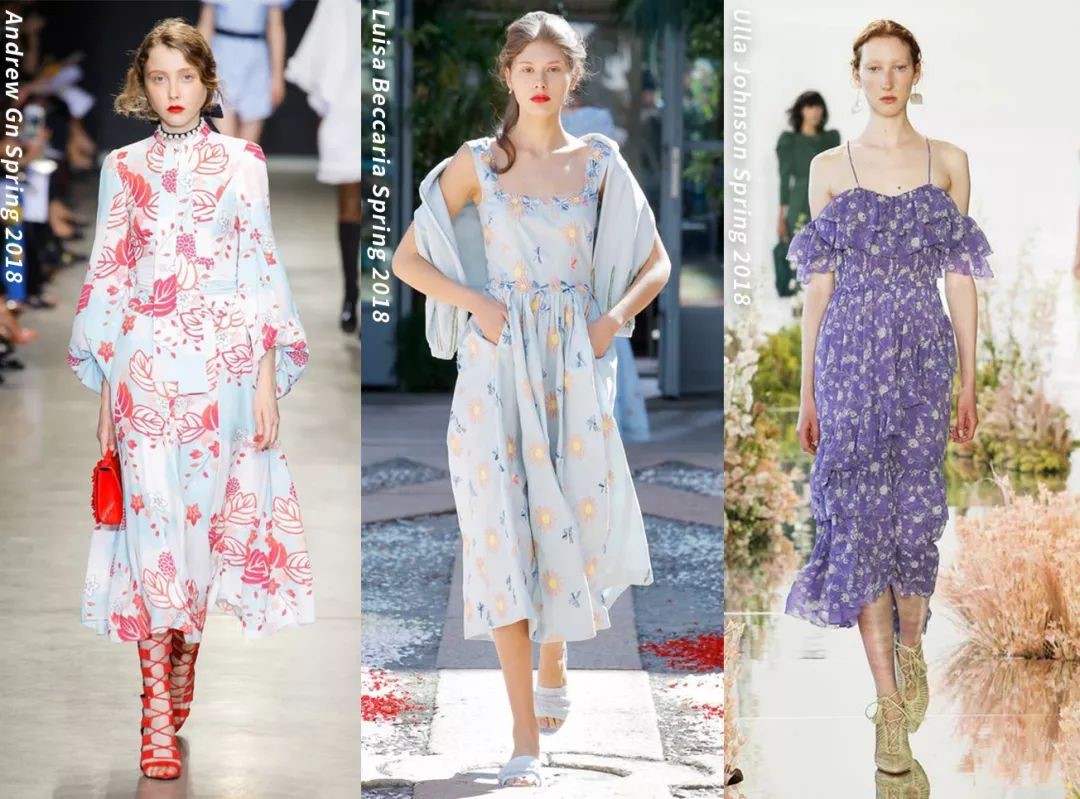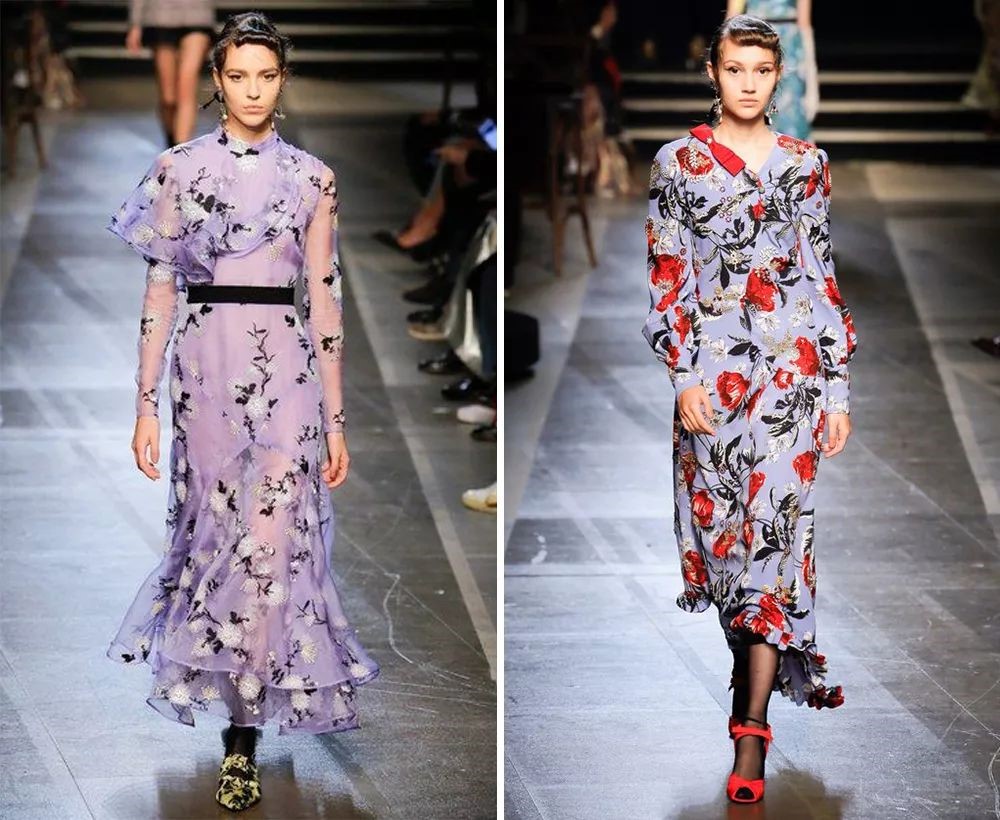 How to choose floral?
Here comes a question, we do understand that floral is very hot in this year, but it does not fit everyone. A truth is that people always regret to the floral item they got. Therefore, we really need to learn how to choose a suitable floral item.
1. Color:
1.1 It would never be wrong to choose a floral item which contains only 2colors, and it would be better to choose no more than 3 colors. There is a tip for you if you are afraid of picking wrong colors: Choosing the same hue.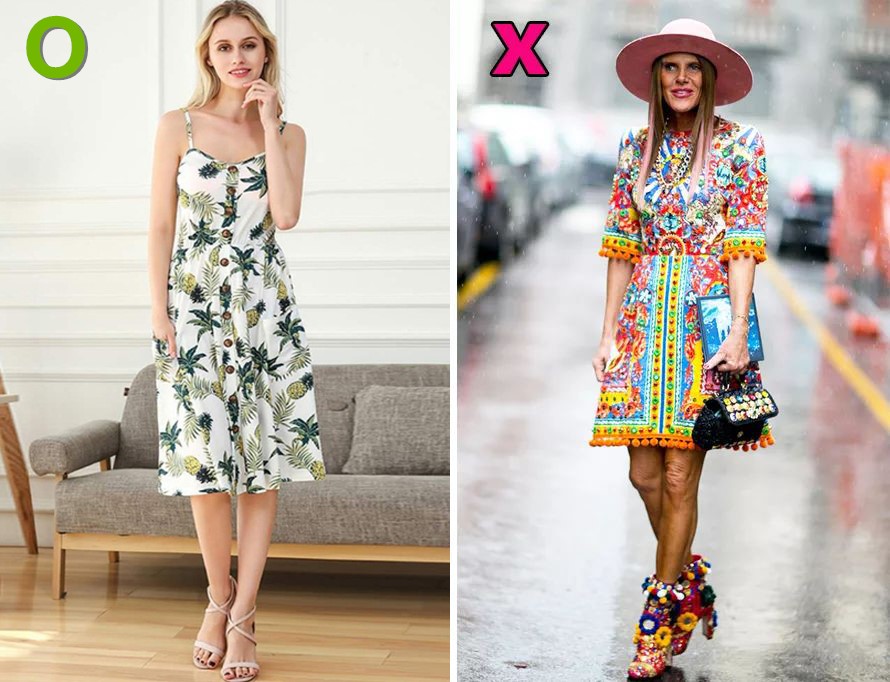 1.2 A qualified and floral item should contain one dominant hue to play the role as grounding.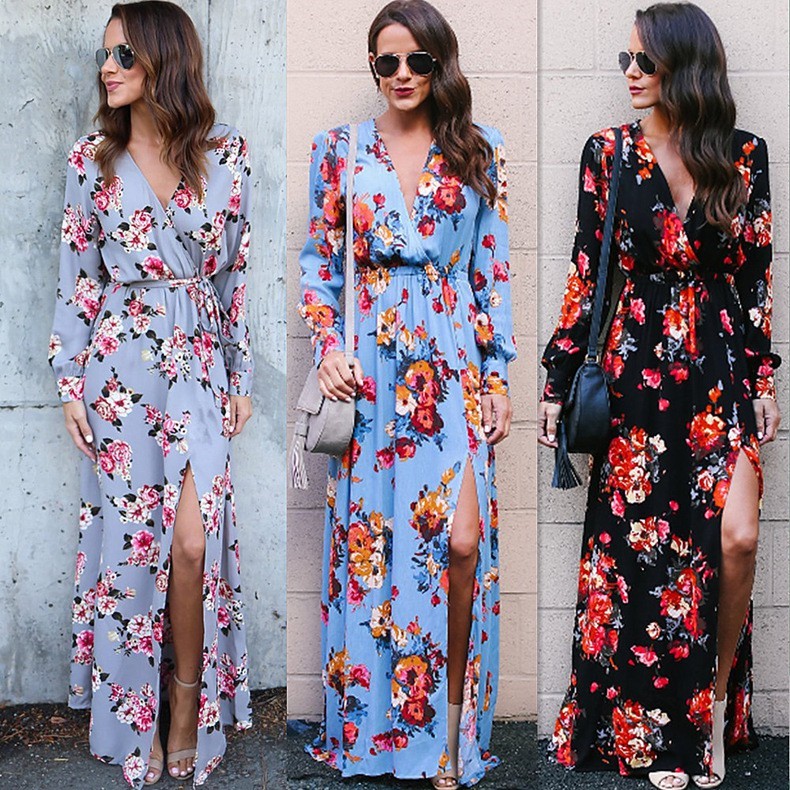 1.3 The grounding and floral should not be the high saturation colors at the same time.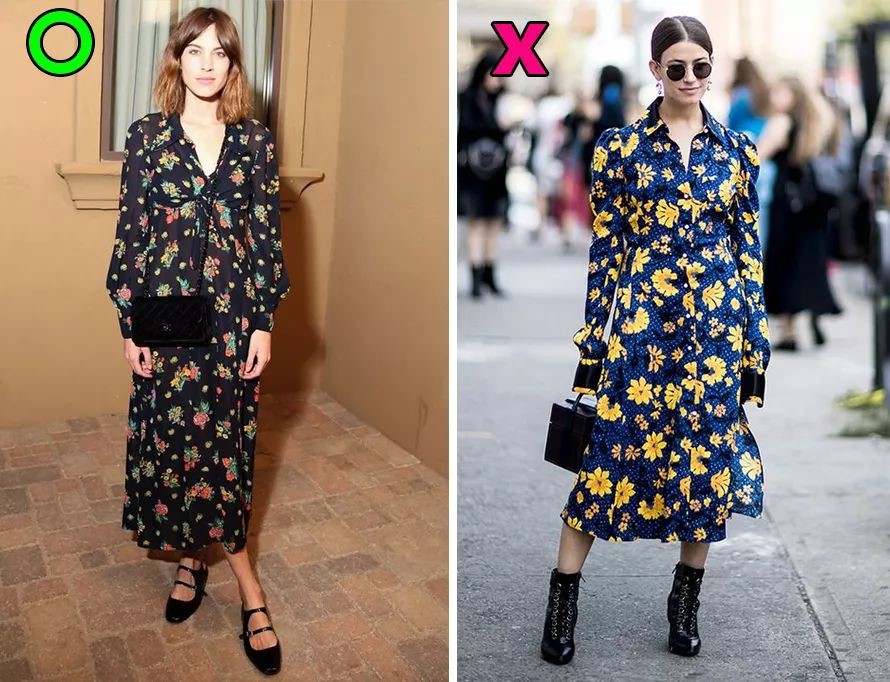 2. The distribution of floral
2.1 Uniform distribution of small floral will be more natural. On the other hand, it looks complex and messy if the small floral is dense.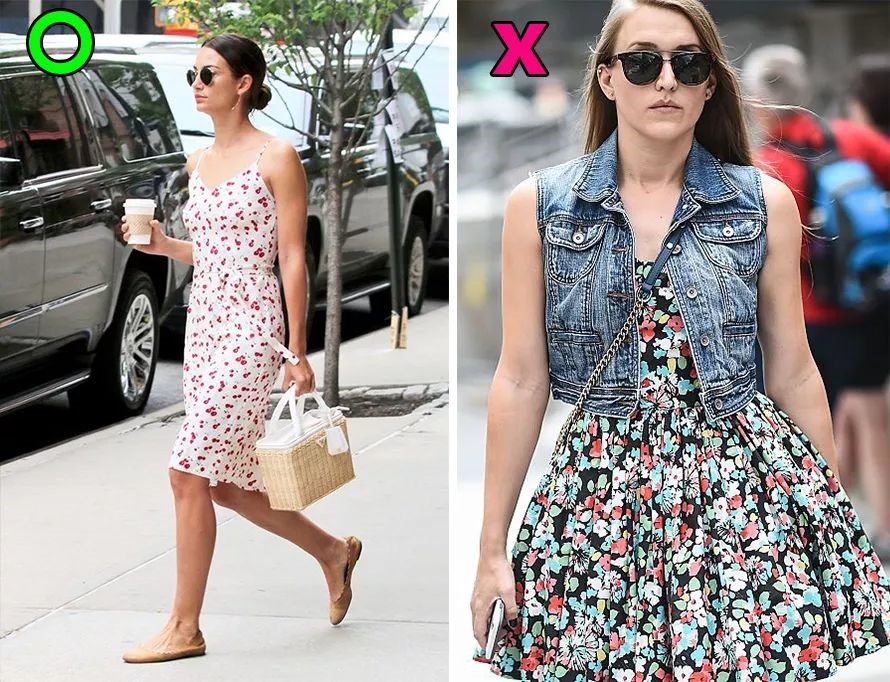 2.2 Big floral should not be distributed uniformly. Also need to step away from the collocation of red and green.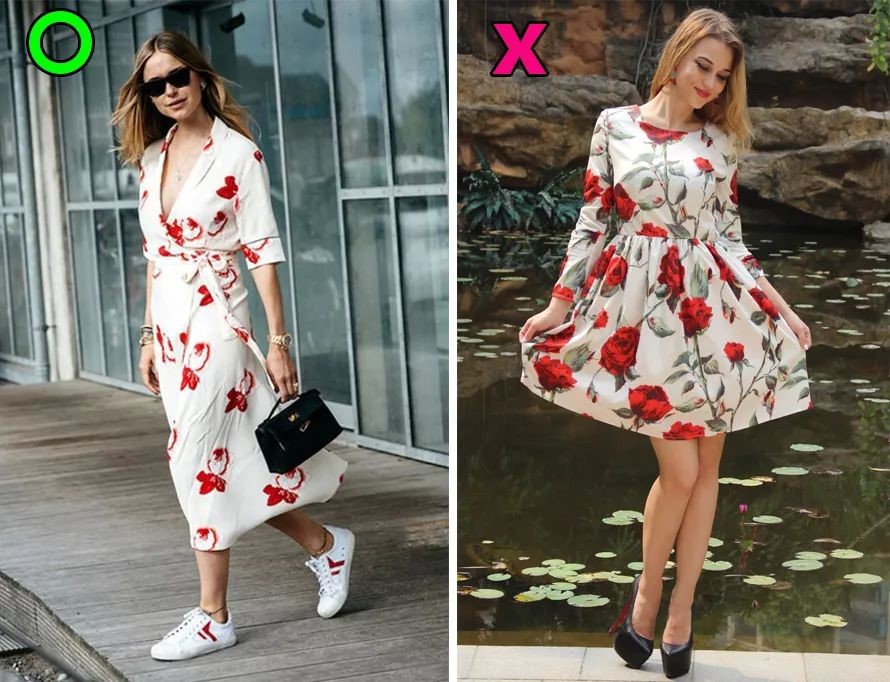 3. Fabric
Stiff fabric will shows rigid and affected, do not even try it. Therefore, floral is more suitable for soft fabric such as chiffon and cottony.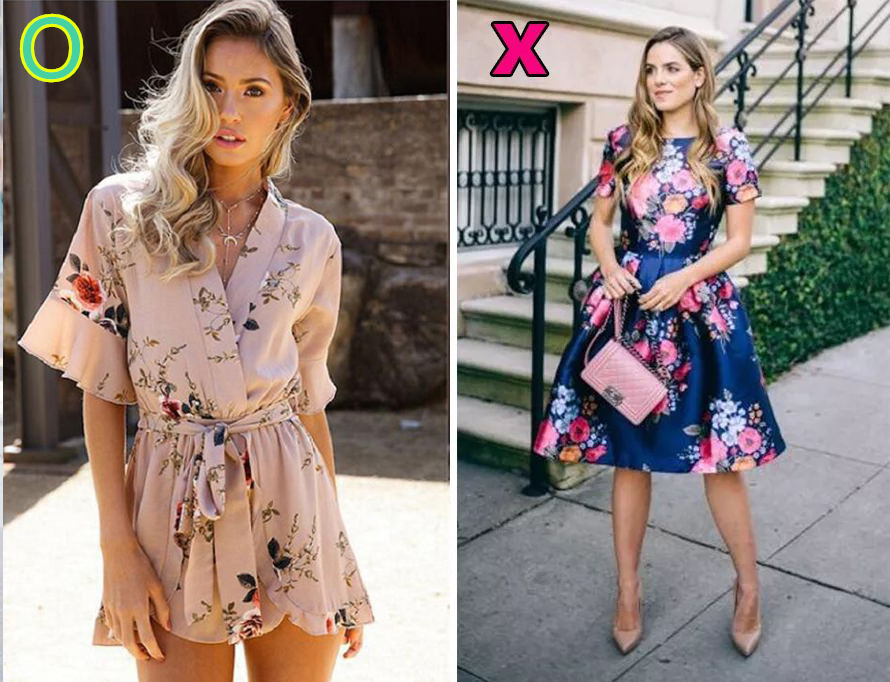 4. Version type
As for the same floral item, different version types would present different visual effects. V collar, slit design and leg exposure would create more surprises and bring more sense of sexy and fresh than tradition type.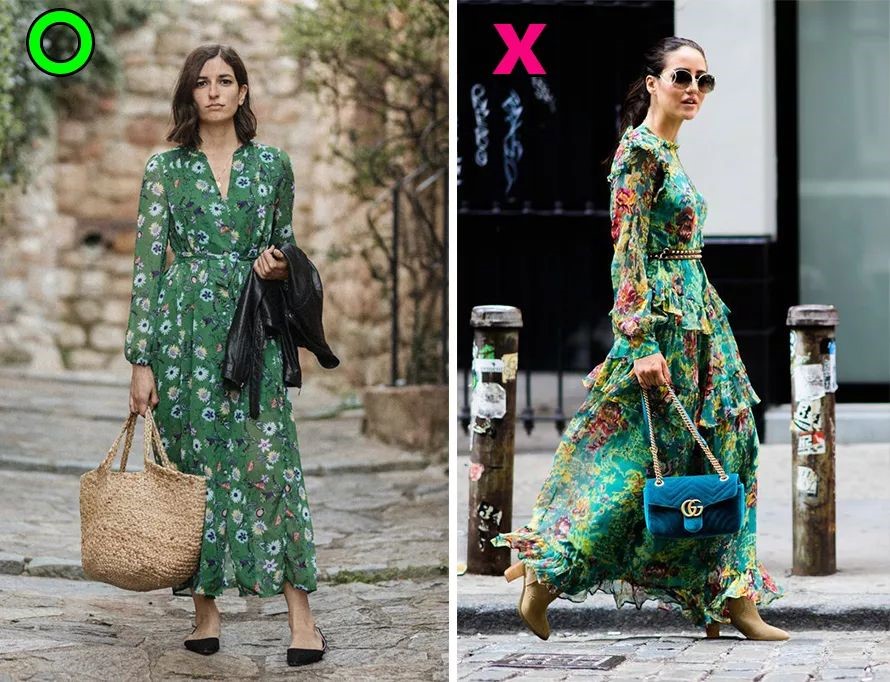 The hot style you can choose:
If you still feel confuse to choose a floral item, here are some recommendations for you. You can just follow these and won't be regret.
1. Design:
Wrap dress: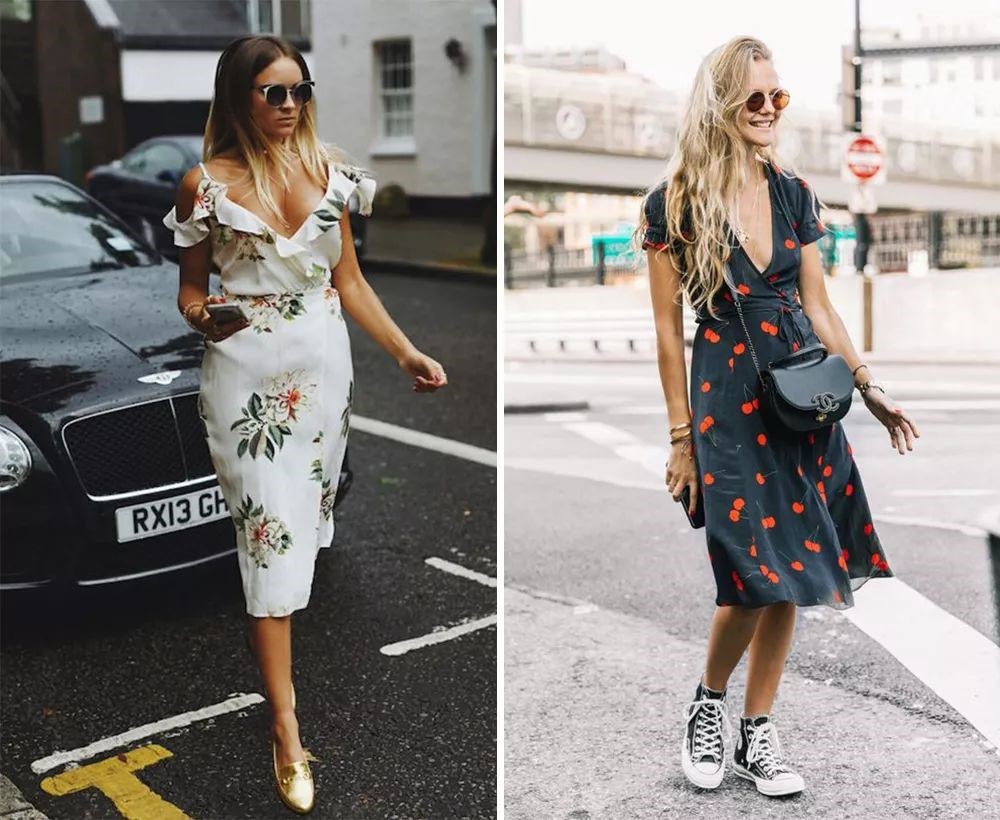 Braces skirt: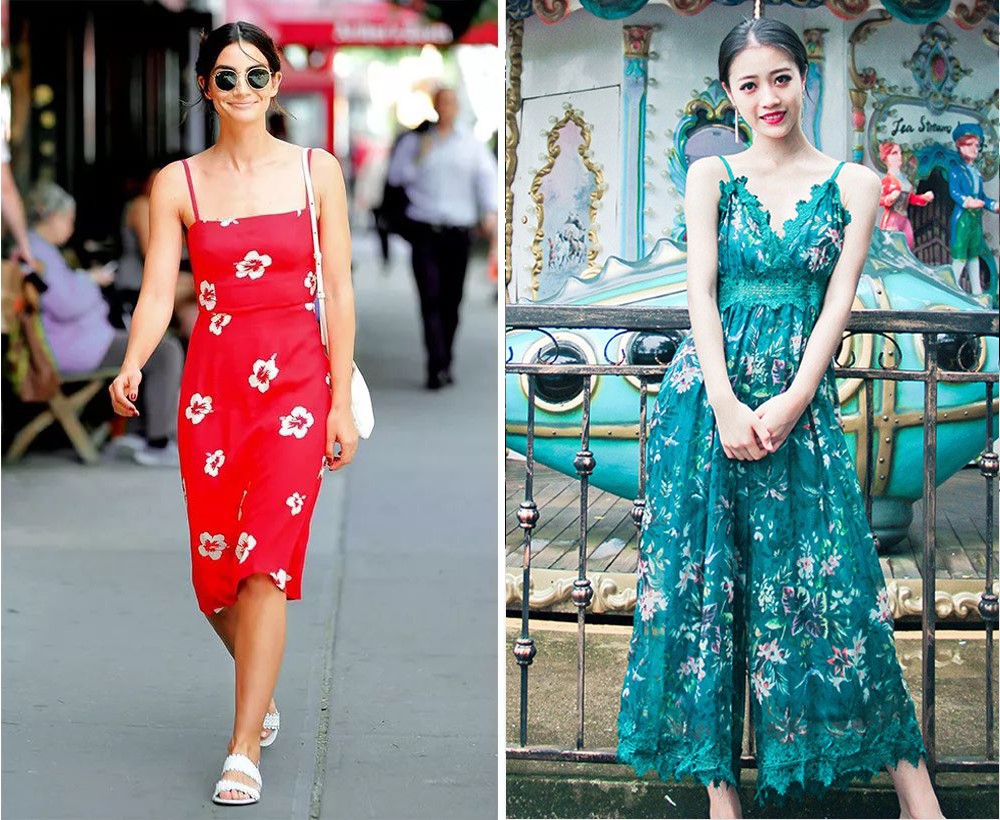 Shoulder design:https://bit.ly/2w4sS14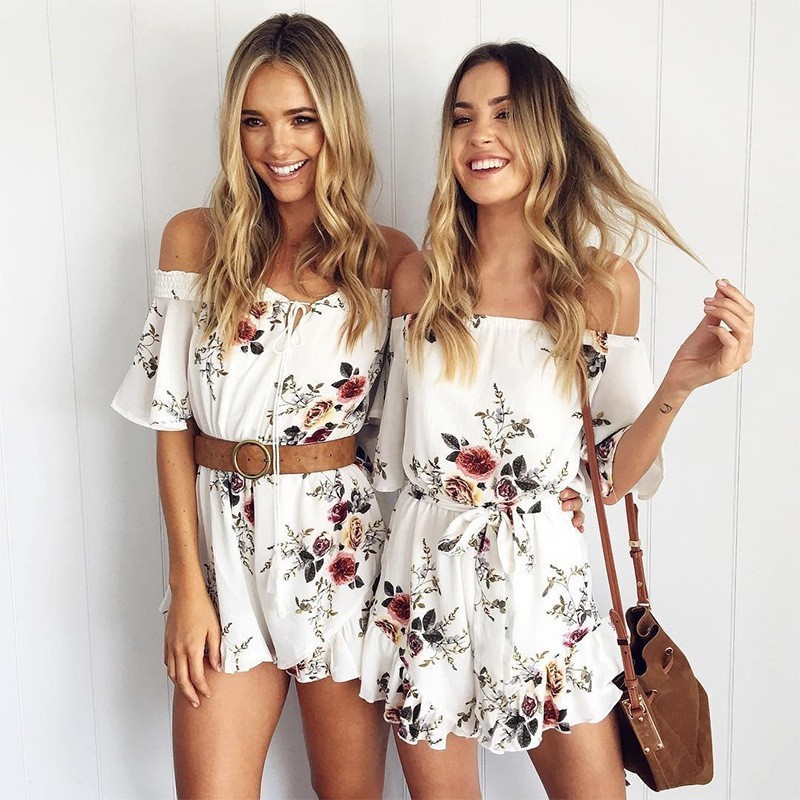 Bare Midriff design: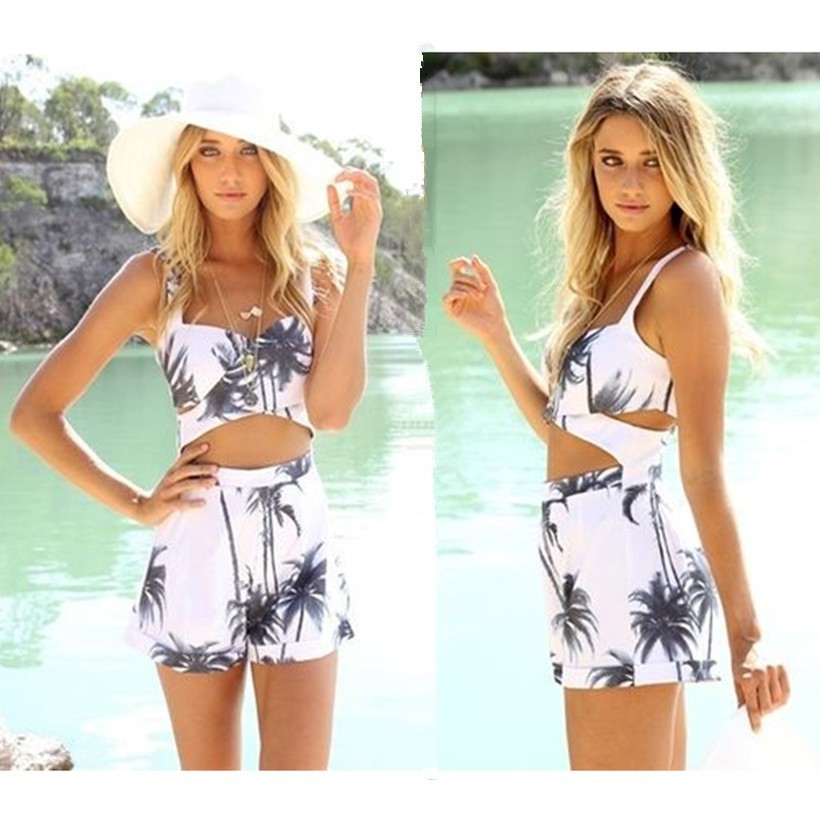 Lotus leaf design: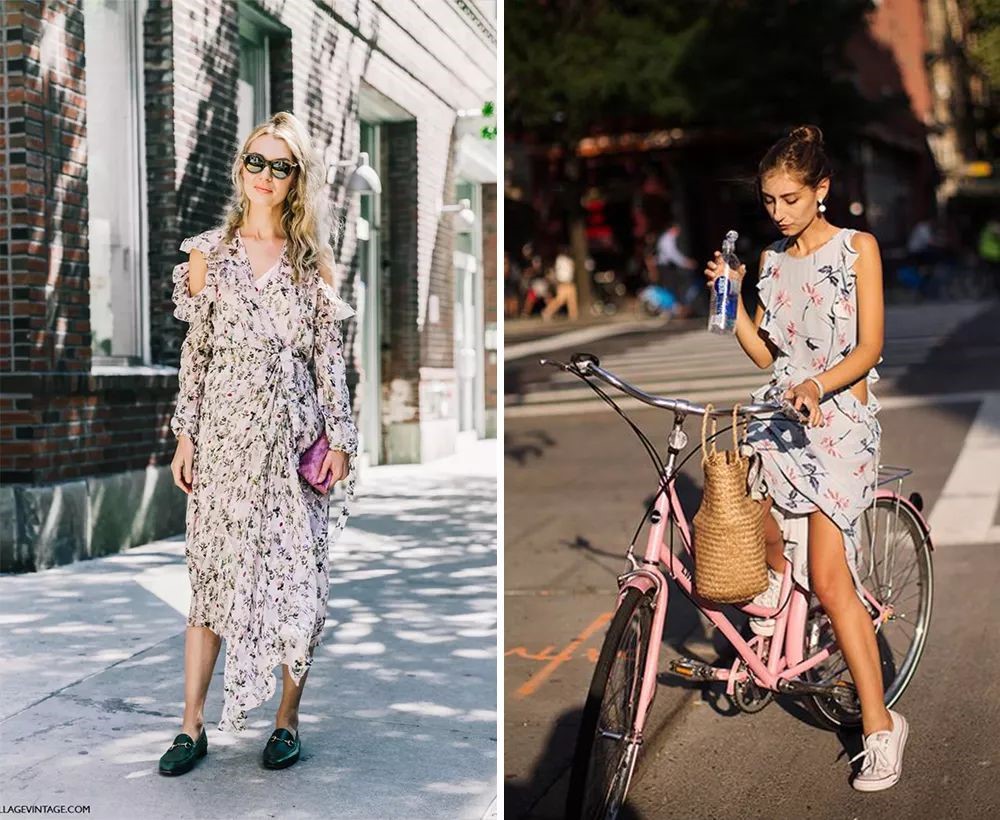 2. Color:
Red grounding + White floral: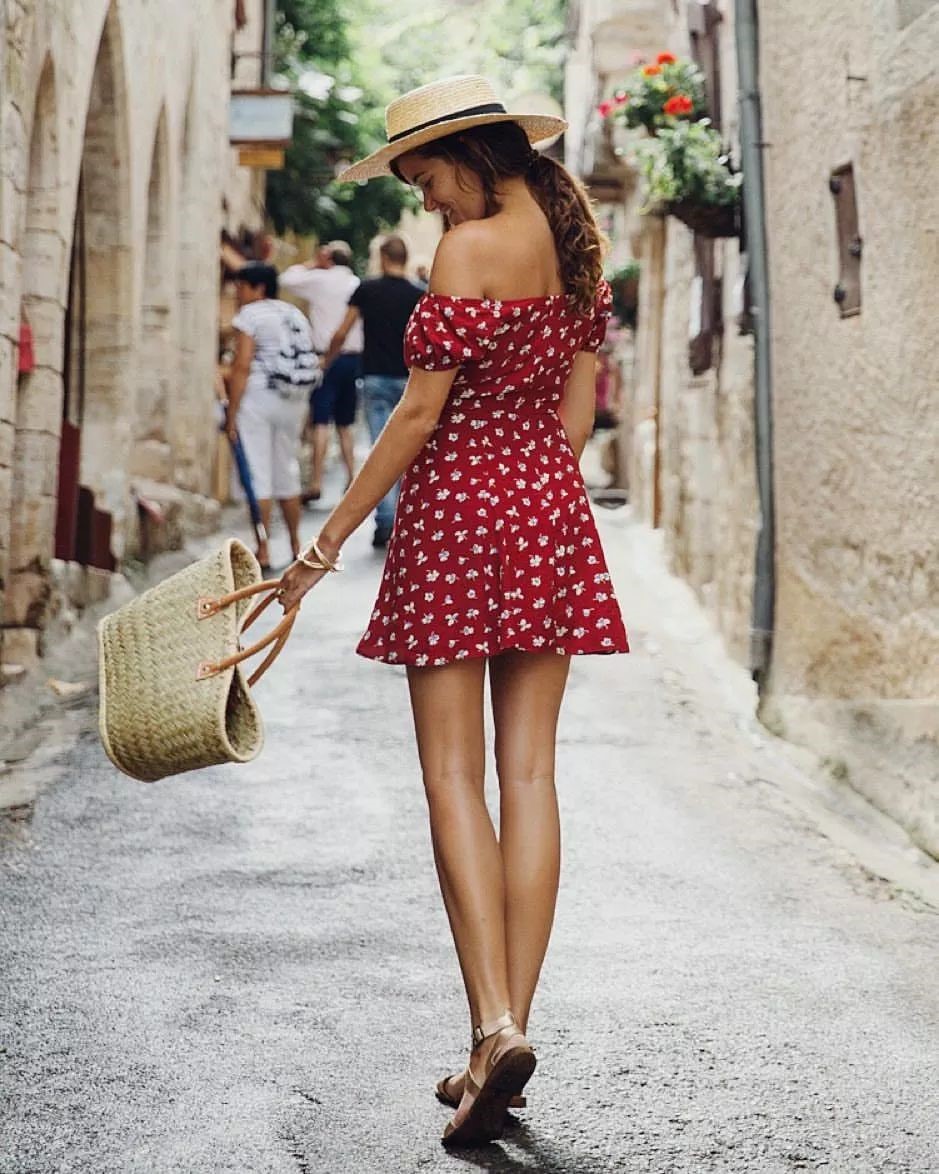 Green grounding + White floral: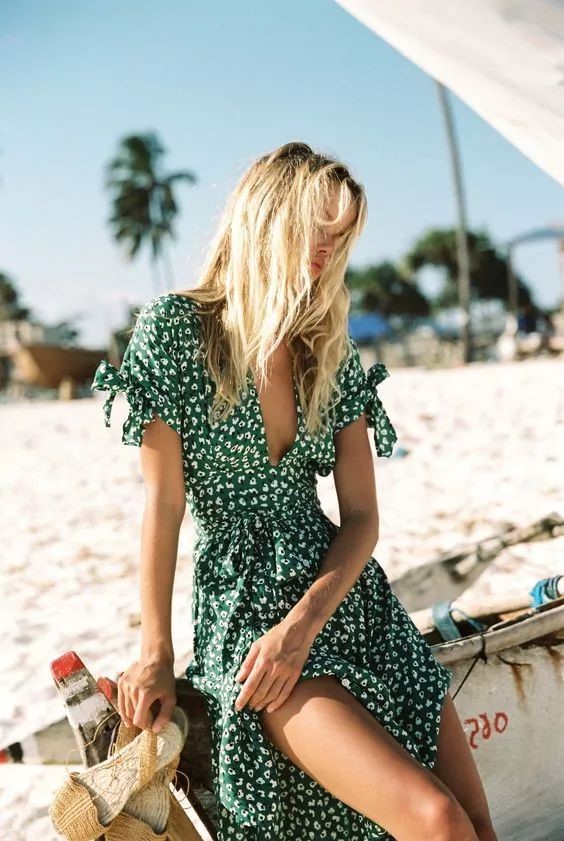 Yellow grounding + Blue/White floral: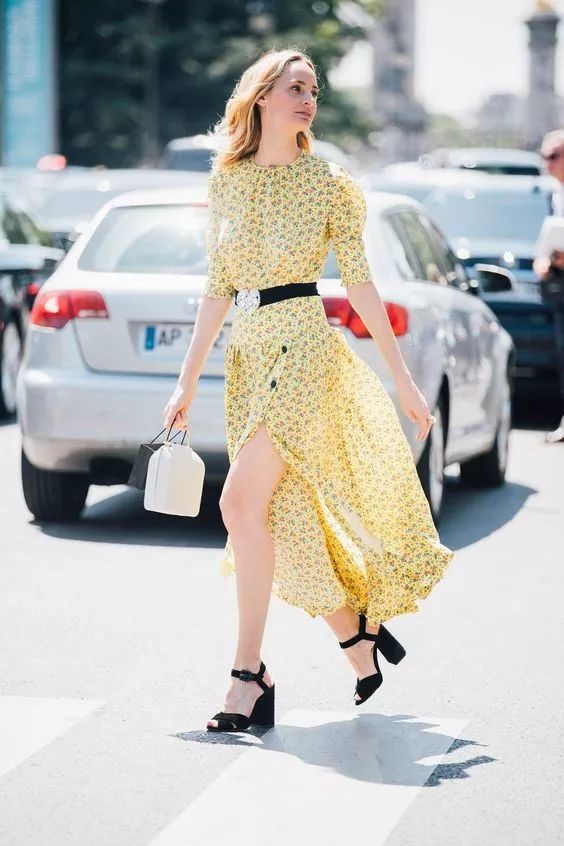 Purple grounding + White floral: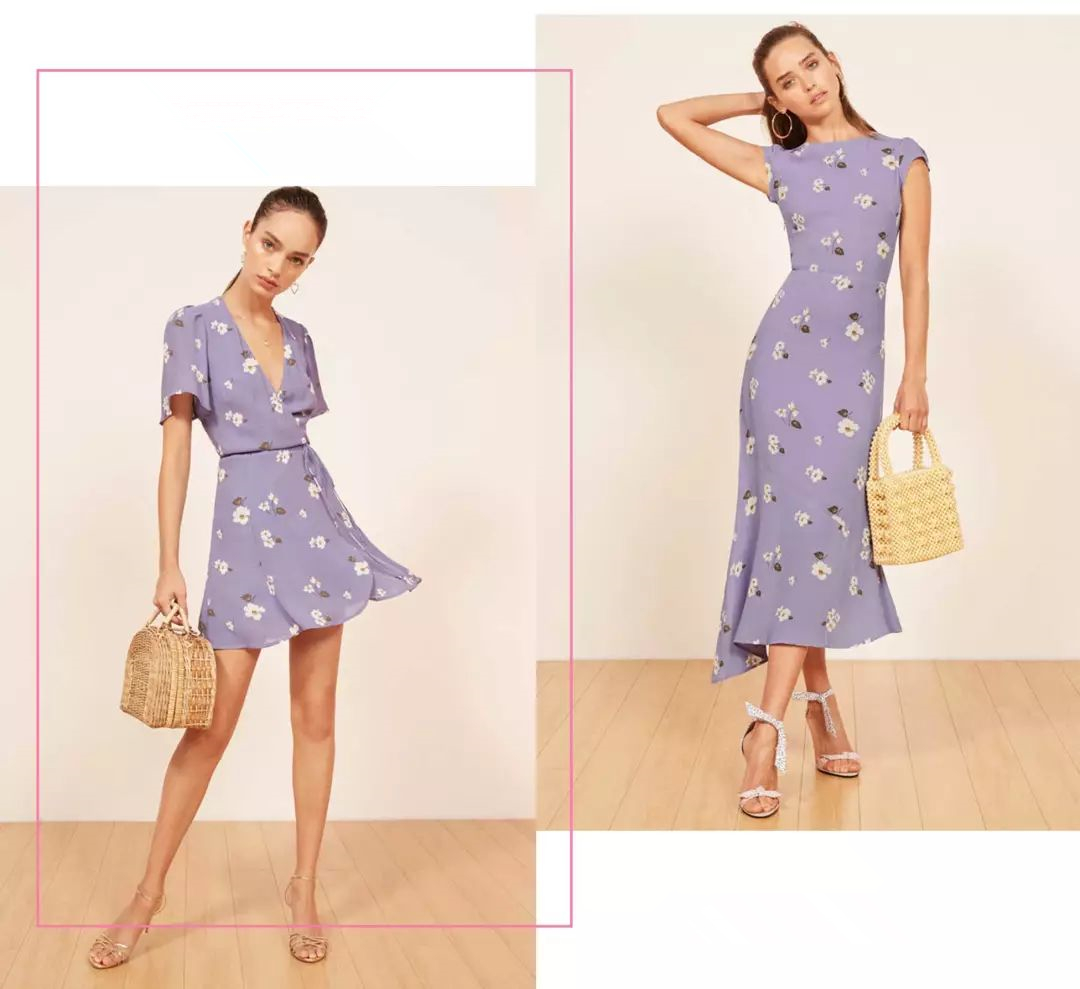 The most attractive way to collocate floral items
I always say that if there are too many designs on an item, it should be simpler on the other side, and this sentence can be used on floral item, too.
The collocations of floral item would be nothing but bag and shoes. Let's start with bag. If it just for normal use, I recommend you small satchel or small top handle, they are both fashion and lightness.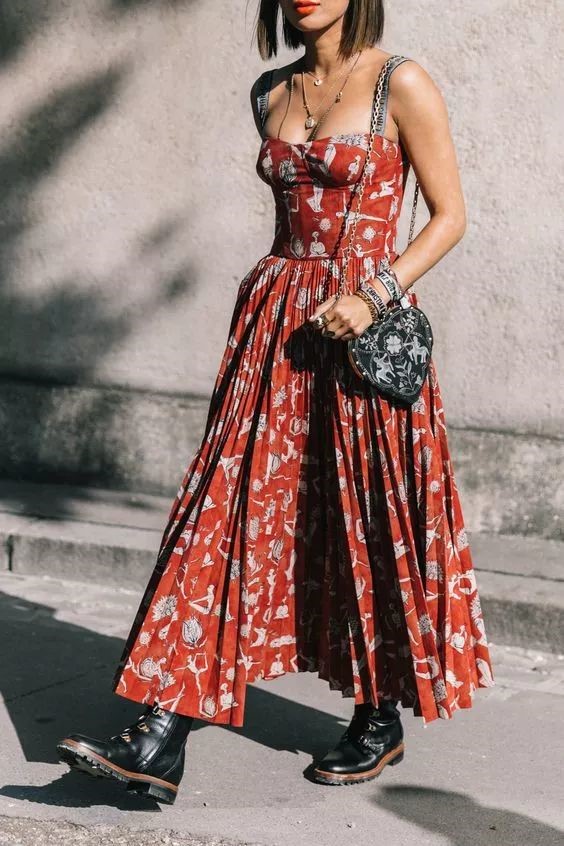 If you plan to have a nice vocation, you need to try straw bag, or it will be a pity to put that floral dresses on.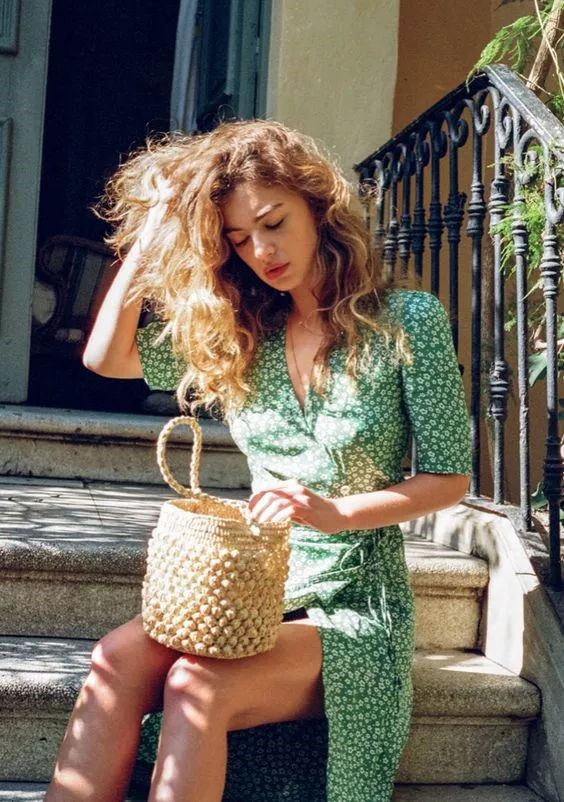 Next we will talk about shoes. Honestly, I prefer an overall ambience of colocation more cozy and soft. So you do not really need a pair of high-heeled shoes. There are some basic types that you can choose.
1. Flattie:
Floral dress and flattie are meant to be together, and it will be very sweet and gentle. Actually, pointed flattie will be more chic and casual than round head design.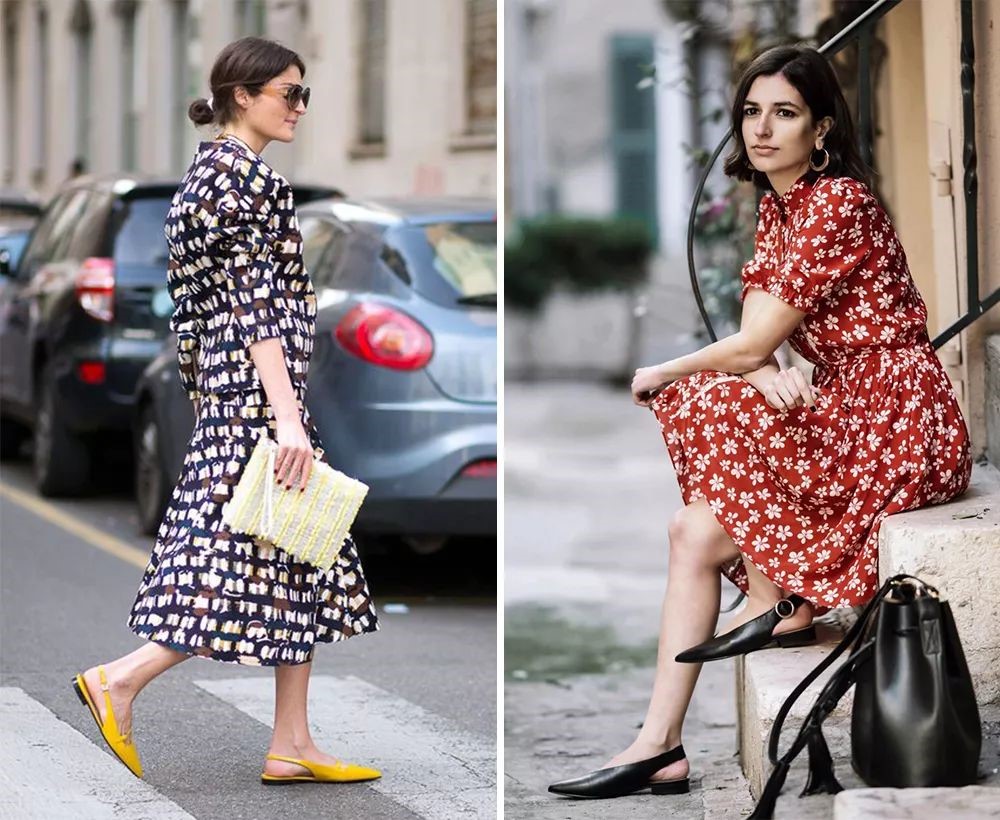 2. Sport Flat shoes:
This kind of collocation will be more suitable for students. If you think the floral dress shows old-fashioned, sport flat shoes will definitely help to change your mind.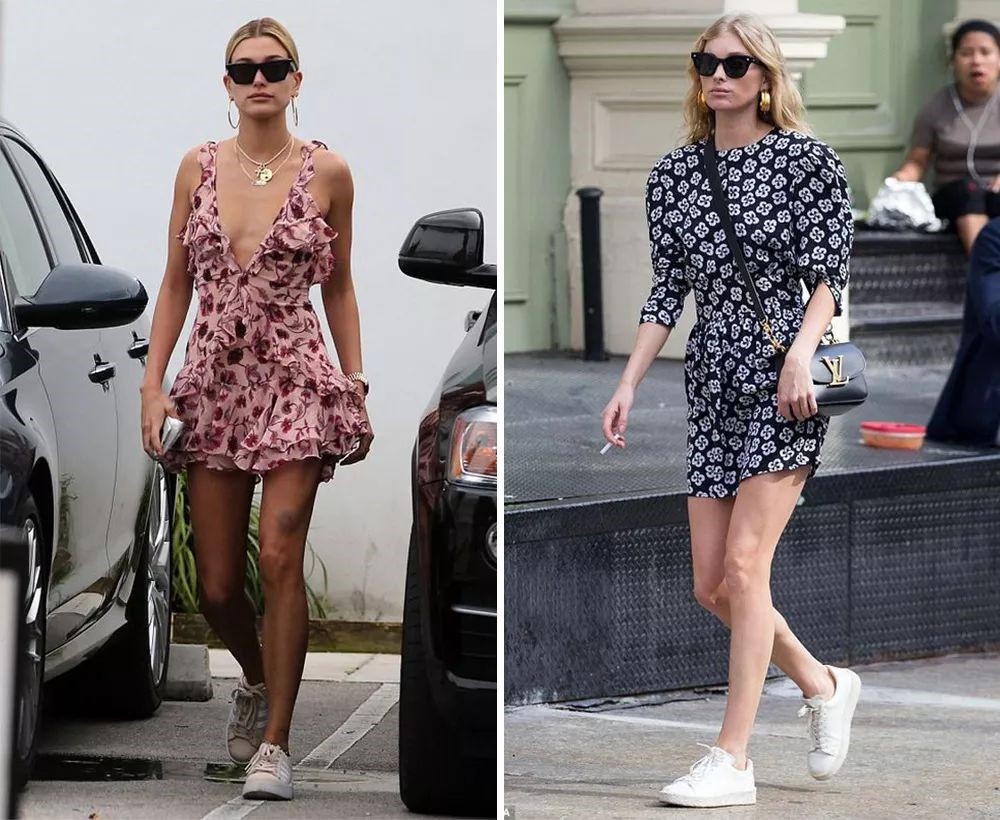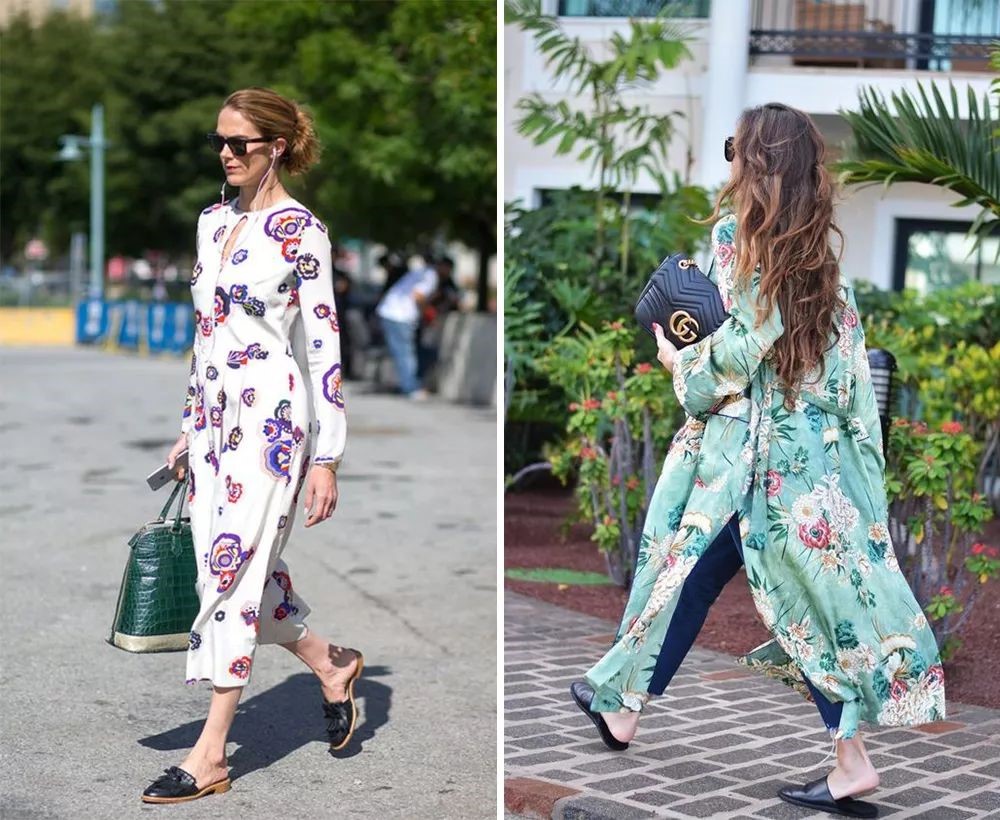 If you want to be more fashion, you can also choose sneakers, like vans or converse will enhance youth and faddish.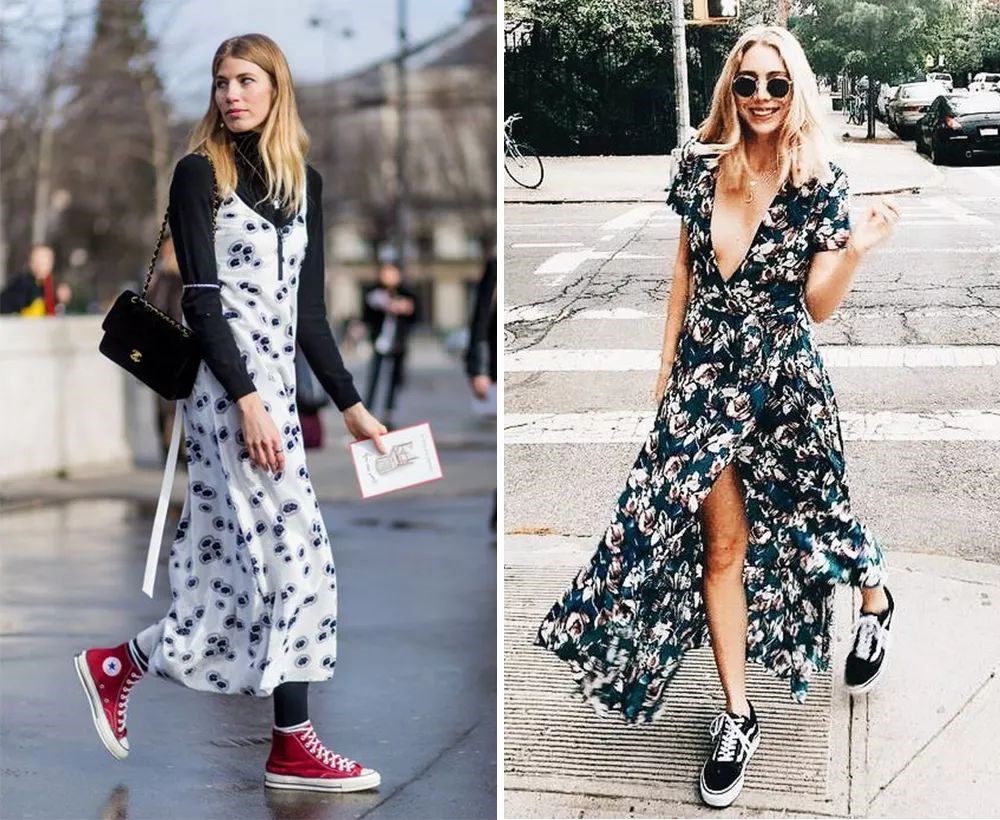 3. Short Boots
If frivolity is what you are looking for, you can choose black short boots, but the precondition is that the dress should not be long.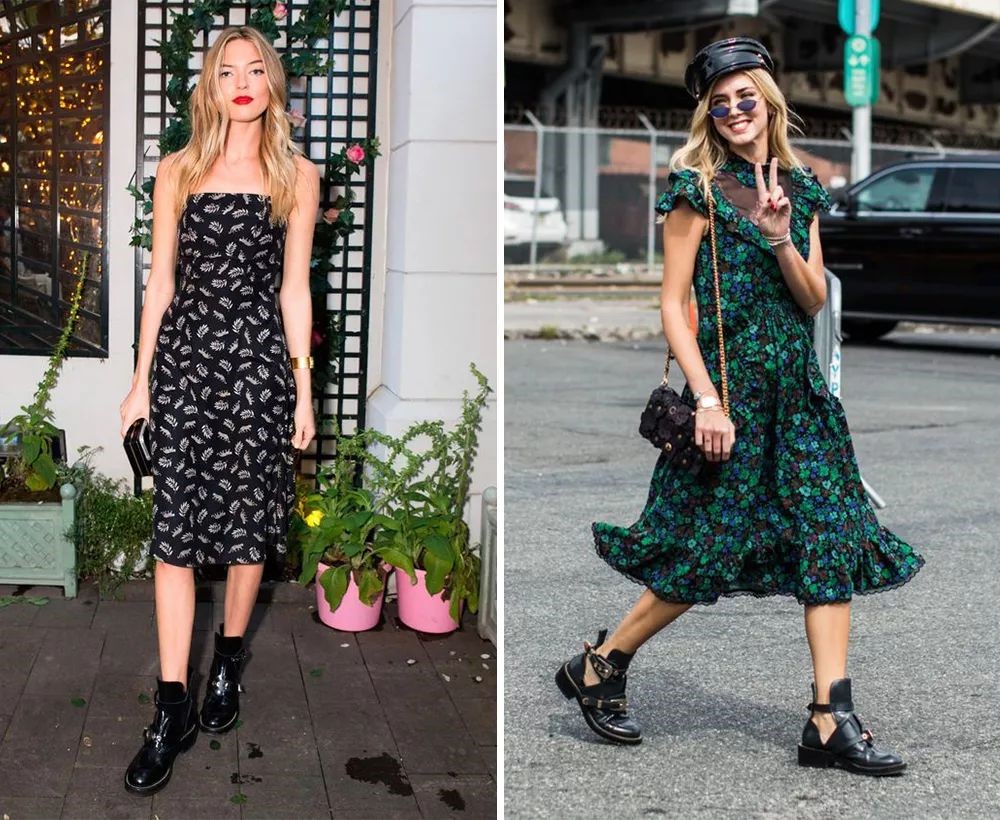 4. Sandals and Slipper
Finally, if weather getting hot, it would be wise for you to choose sandals and slipper.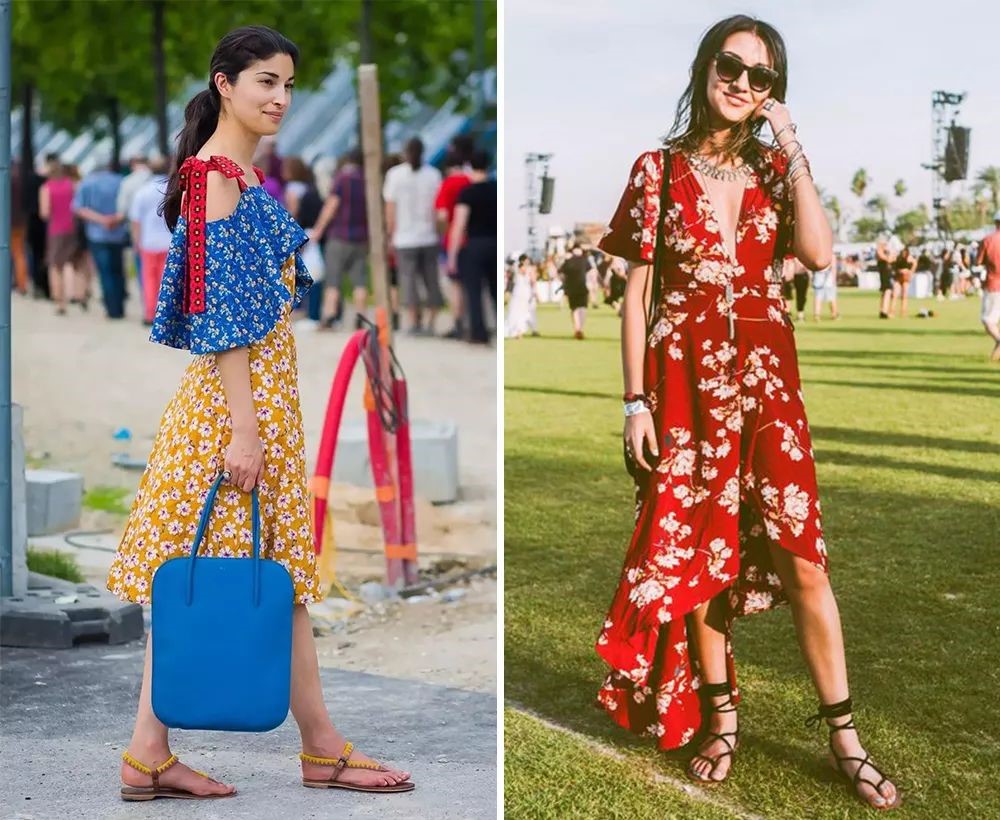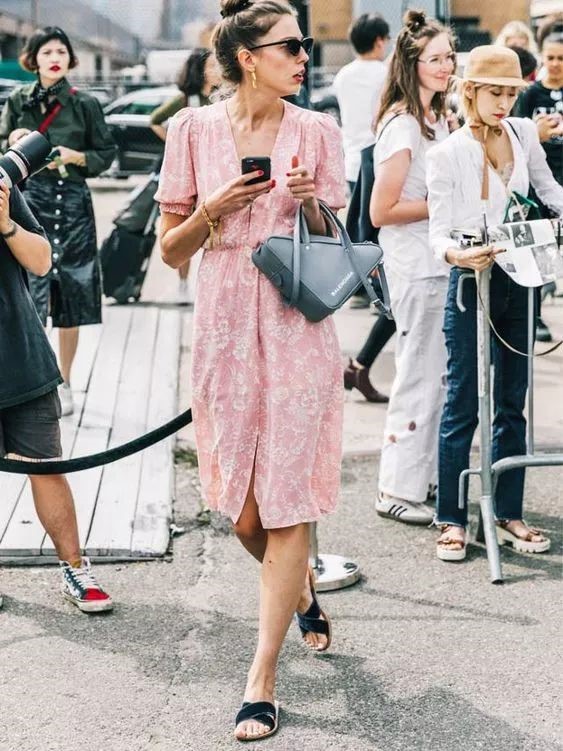 Generally, follow these tips to choose a good floral item and make a perfect collocation, you will look gorgeous in this summer!